Which European country has the most islands?
Islands by country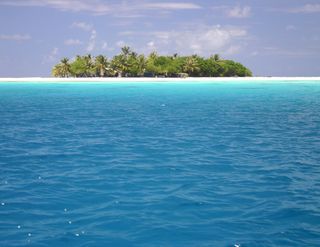 When we hear the word 'island' we think of azure blue water and shallow sandy beaches. But by no means every island really invites you to swim. The northernmost countries Norway, Sweden, Canada and Finland impress with a uniquely rugged landscape and have the most islands in the world - by far. Only in the second row come the dreamy island worlds of Southeast Asia.
Here you will find a ranking of the 50 countries with the most islands in the open sea (i.e. excluding inland islands). Official numbers were used wherever possible. Nevertheless, please note the explanations below.
What is an island
An island is a land mass that is permanently above the water level, either in inland water or in the open sea. It is completely surrounded by water, but cannot be a continent. While Australia is not an island, Greenland is the largest island on earth.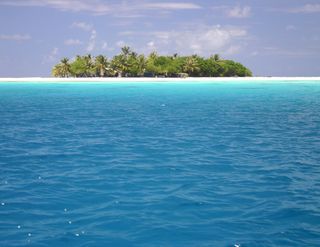 There is no binding and globally valid definition of the word. Many countries interpret the term slightly differently. In general, one speaks of an island when it is so large that its own vegetation can develop on it. For example, a tree or a shrub landscape. The bare, steep cliffs in Scandinavia are also considered islands.
Whether an island is actually inhabited or habitable is irrelevant for the definition. Also not whether the island was created naturally or was created by man. The noticeably high number of islands in the United Arab Emirates is due, for example, to the construction of the countless artificial islands. The most famous of these island worlds are "The Palm" and "The World".
Official numbers and counting methods
As far as possible, this table is based on official figures from government agencies for geography and tourism. In many countries, however, there are only estimates or vague information. Even the German term "island" is only very imprecise internationally. In the English language, all islands are classified according to their size in "
islands
", "
islets
" and "
cays
In German colloquial language, all of this falls under a single term. Further subdivisions into, for example, islands, reefs or skerries are rarely used.
While the Swedish government officially names the number of 221,831 islands and also takes into account all smaller island shapes, the count in neighboring Norway looks slightly different. There 239,057 islands are named, but without the 81,192 archipelago (pure rock formations). Canada goes one step further and does not include the islands known as "islets" and "cays". With the Scandinavian counting method, you could easily get three times the official number of 52,455 islands.
Constant changes
With a worldwide network of satellites, countless shipping routes and radar stations, you would think that you have already discovered all the islands and that the number will no longer change significantly. When a volcano erupts, maybe 1 or 2 new islands are created. But this is actually rather the exception. Norway only increased the number of its own islands by an incredible 240,000 in 2011 because they were discovered through more precise satellite images and were not even known before. The Philippines, which proudly reported 7107 islands in every (outdated) travel guide, are constantly correcting the number upwards. In 2016, this number was officially increased to 7,641 islands.
Country QuizCountry CodesCSV DownloadsWhat is a Country?
Imprint Data Protection
All information without guarantee © Laenderdaten.info
Illustration: 5233245 © Uros Ravbar | Dreamstime.com