MBA is the ultimate degree
MBA distance learning: All information + distance learning courses
Looking for an MBA distance learning? You are right here. In addition to detailed information on the "Distance Learning" study model, you will of course also find a database of all MBA distance learning courses in Germany. We have created an independent and very detailed guide to all questions relating to this topic.
With distance learning, you can flexibly achieve a further degree in addition to your job. You can also complete an MBA as a distance learning at many universities in Germany. You will work through the content in self-study from home, using online learning material, homework and project work. More than 40 universities offer an MBA distance learning course, some with different specializations, in Germany.
Everything you need to know about a distance learning MBA!
MBA distance learning - overview of courses / providers
Anyone wishing to take up an MBA distance learning course in Germany generally has numerous options. However, the choice is narrower if you are looking for a distance learning course that specializes in a specific subject area. If you are looking for an MBA distance learning course for a specific subject, you can use our database to filter for the appropriate MBA programs. Here you will find an overview of the providers, divided into distance learning and part-time face-to-face study:
Colleges and academies
Basic information about the MBA distance learning
Are you not only looking for a list of all universities, but also want to find out more about the basic facts and figures of an MBA distance learning course? Then you should read on here, we have created a large overview:
What do you have to look out for when choosing a provider?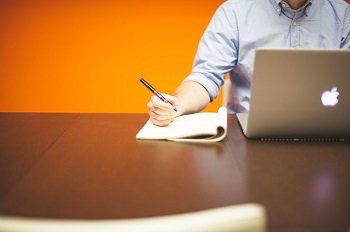 Quite simply: on the fact that the course fits your ideas exactly and is carried out by a reputable provider. Would you like to further specialize in a particular industry? Then you should also study a thematically appropriate MBA and not a general management program, if offered. Would you like to be very flexible in the division of the self-study phases? Then choose a course that involves few or no attendance phases.
So that you do not fall for black sheep among the providers when choosing the MBA distance learning course, you should consider the following points:
Accreditation: Has the course been checked and approved by one of the typical accreditation agencies (including FIBAA, AQAS, ACQUIN)?


Recognition: Is the university officially recognized or does the business school work with such a university?


Reputation: If you google the provider in connection with the word "MBA", do you find negative newspaper or blog posts?


History: Has the MBA distance learning been around for a long time or is it offered by an unknown academy that has only recently existed?
Don't let yourself be dazzled by ...
Elaborately programmed websites with photos of lecture halls and students
serious-looking study and information booklets
Free service hotlines for student advice
This article in the Süddeutsche Zeitung also provides a good overview.
Study at home, 100% online
Sponsored
Today we work and learn differently, more virtually, more flexibly. So why compromise on your studies? With an IU distance learning course you can start at any time, study comfortably from home and test the offer four weeks in advance free of charge. Change studies or have previous work recognized? Clear! We are happy to help you and give you tips on online teaching.